---
The GLINK 1.5 is a new type of high-end gimbal body support system, for those who look for the best! It's made to work with electronic gimbals such as the Freefly systems M10, M15, MoVI Pro and the DJI Ronin 2.
INTRODUCING THE GLINK 1.5
The GLINK 1.5 is a new type of gimbal body support system that is made to work with electronic gimbals such as the Freefly systems M10, M15, MoVI Pro and the DJI Ronin 2. It can also work with other types of electronic heads such as the Betz Wave, ARRI Trinity, MK-V Omega or just fixed cameras in handheld mode (separate handheld unit mount).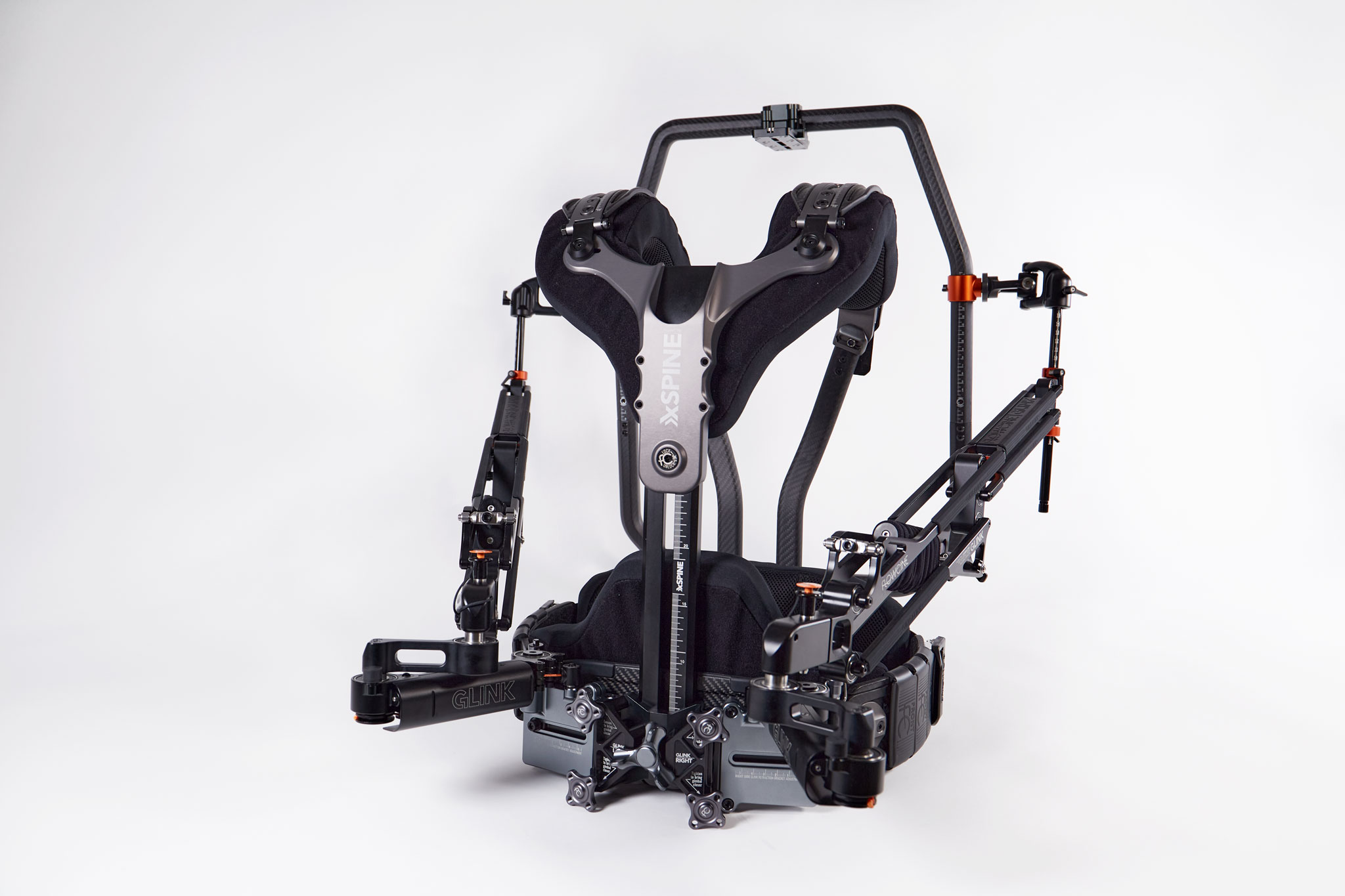 It allows the operator to produce smooth walking and running shots eliminating steps and other axial errors produced from the human body. It includes the Flowcine xSPINE vest, two telescopic mounts with retraction bracket arms, two vertical isolation arms and arm posts, two triaxial gimbals and a carbon fiber ring that serves as the main mounting platform for the electronic gimbals. 
Apart from excellent vertical Z-axis isolation, it also allows the operator to pan at both sides while walking in straight lines, and also offers a very big linear boom range thanks to the retraction brackets at the back allowing the operator to boom all the way from over eye level to low mode camera lens positioning in a straight vertical line.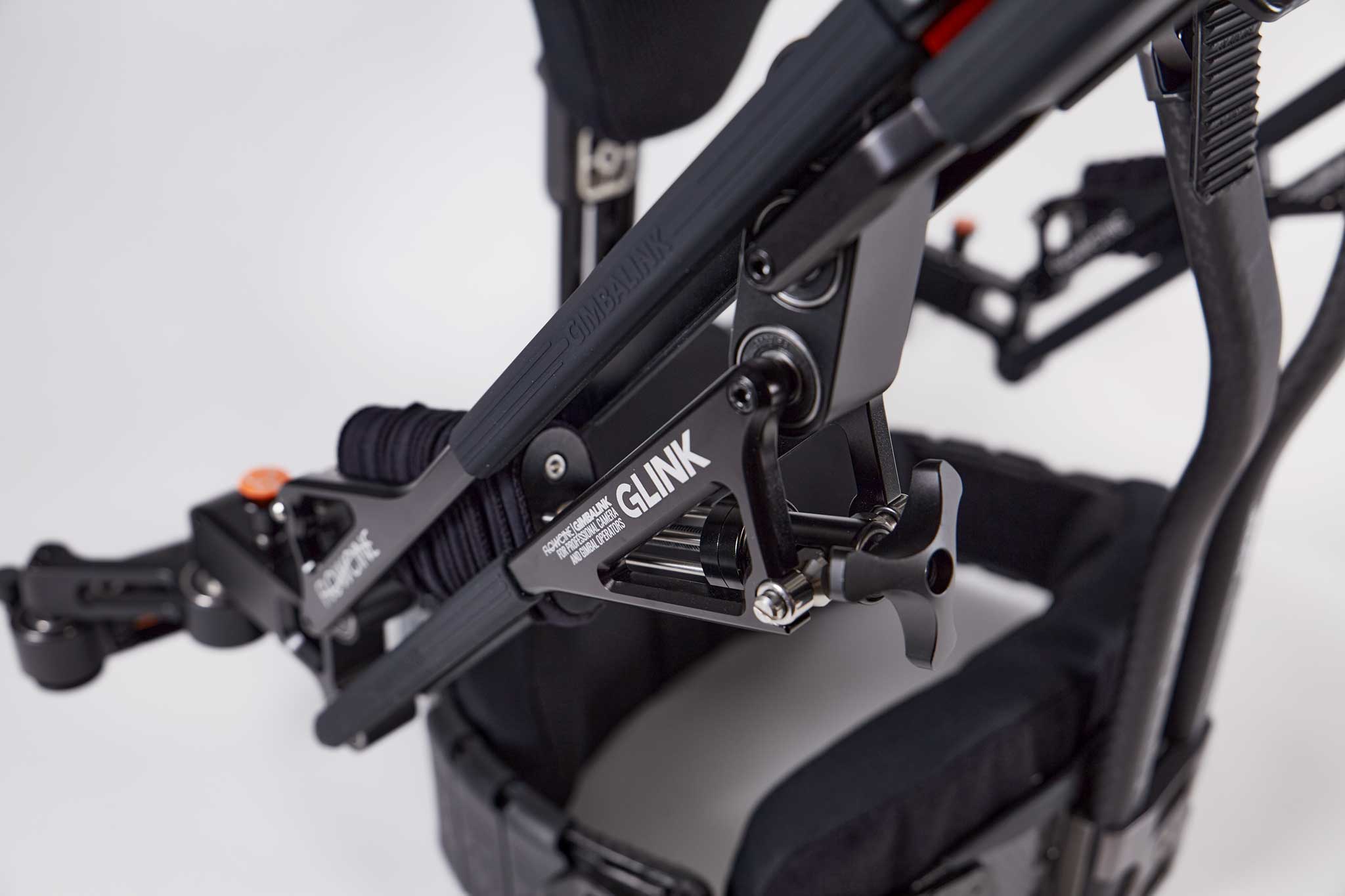 Both GLINK stabilization arms are based on our already proven xARM technology and offers the smoothest and most effective boom action, with a lift range between 6 – 24.9kg (13 – 55.0lbs).
There is also a docking station that allows you to balance both your camera and gimbal in the system for effortless tilt motion and perfect balance.
MOUNTING OPTIONS
The GLINK can accomodate most popular electronic gimbals, such as the Freefly systems M10, M15 and MoVI PRO and the DJI Ronin 2, which can all be mounted directly to the GLINK. And there is also a separate telescopic handheld mount that allows the operator to mount any camera directly on the carbon fiber frame without using any electronic gimbal, to produce organic action stable hand held shots. Electronic gimbals can be mounted over slung or under slung for different height possibilities, and together with our long telescopic arm posts, this can all be combined for super low or high mode camera positioning.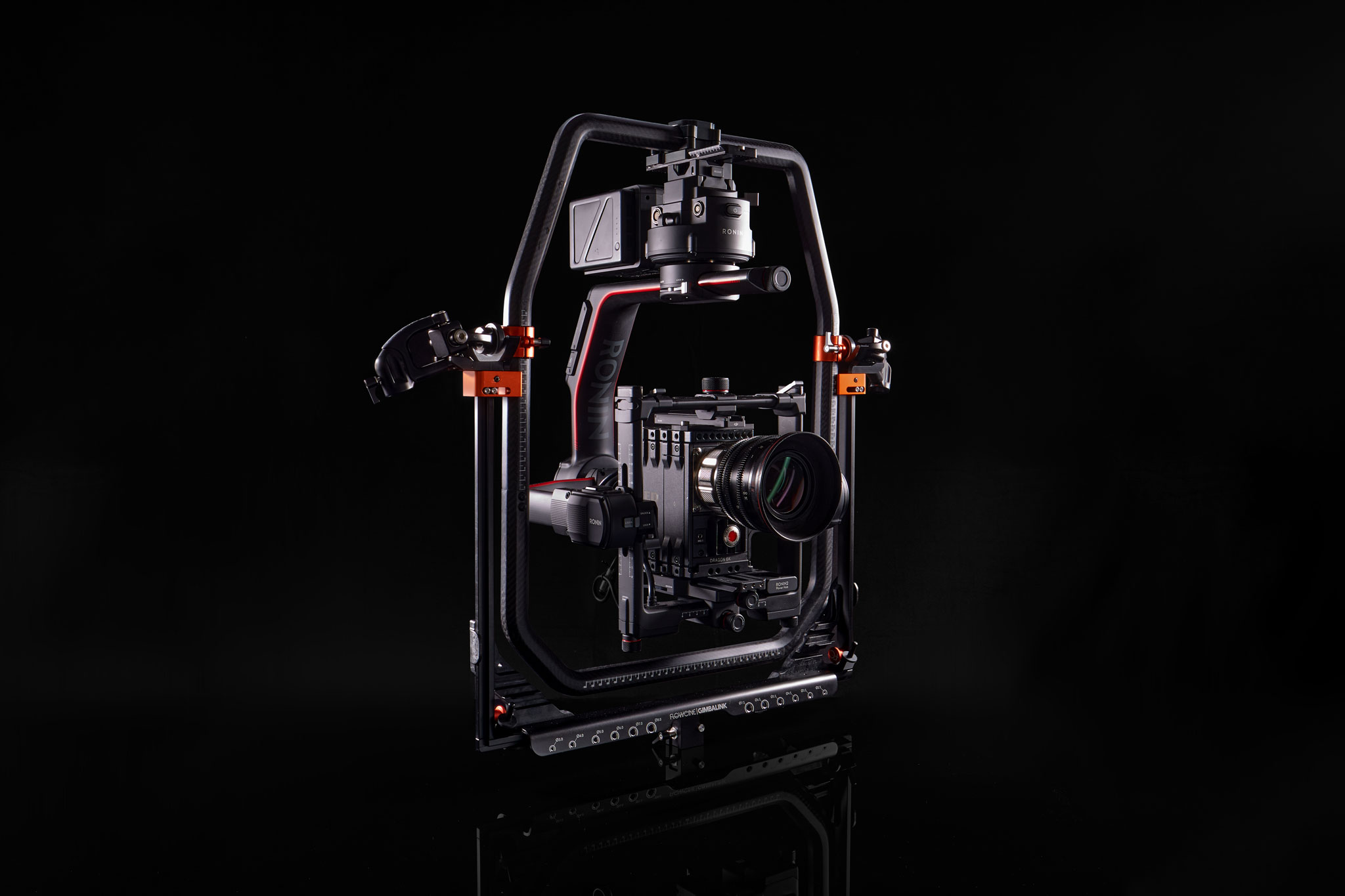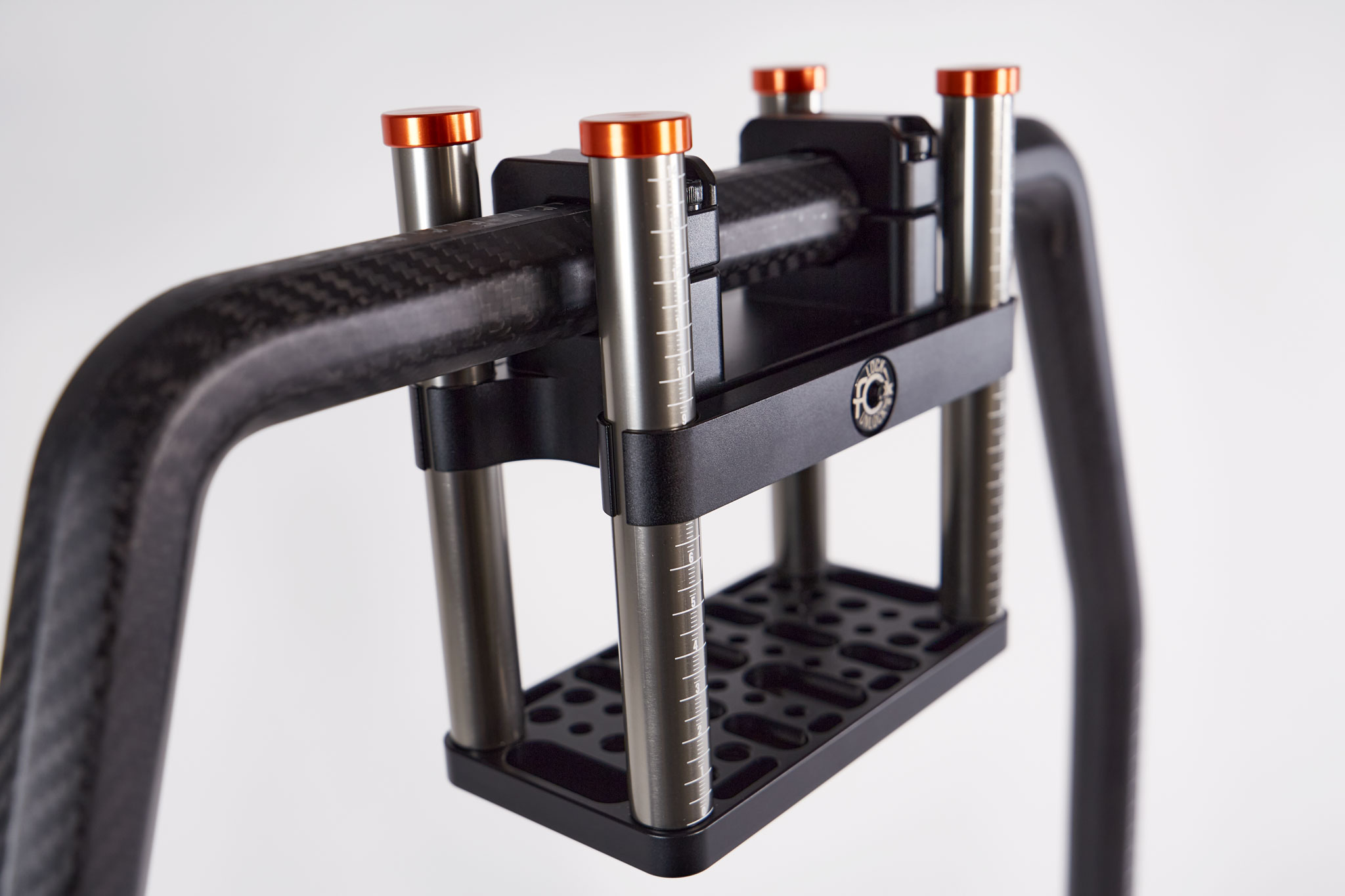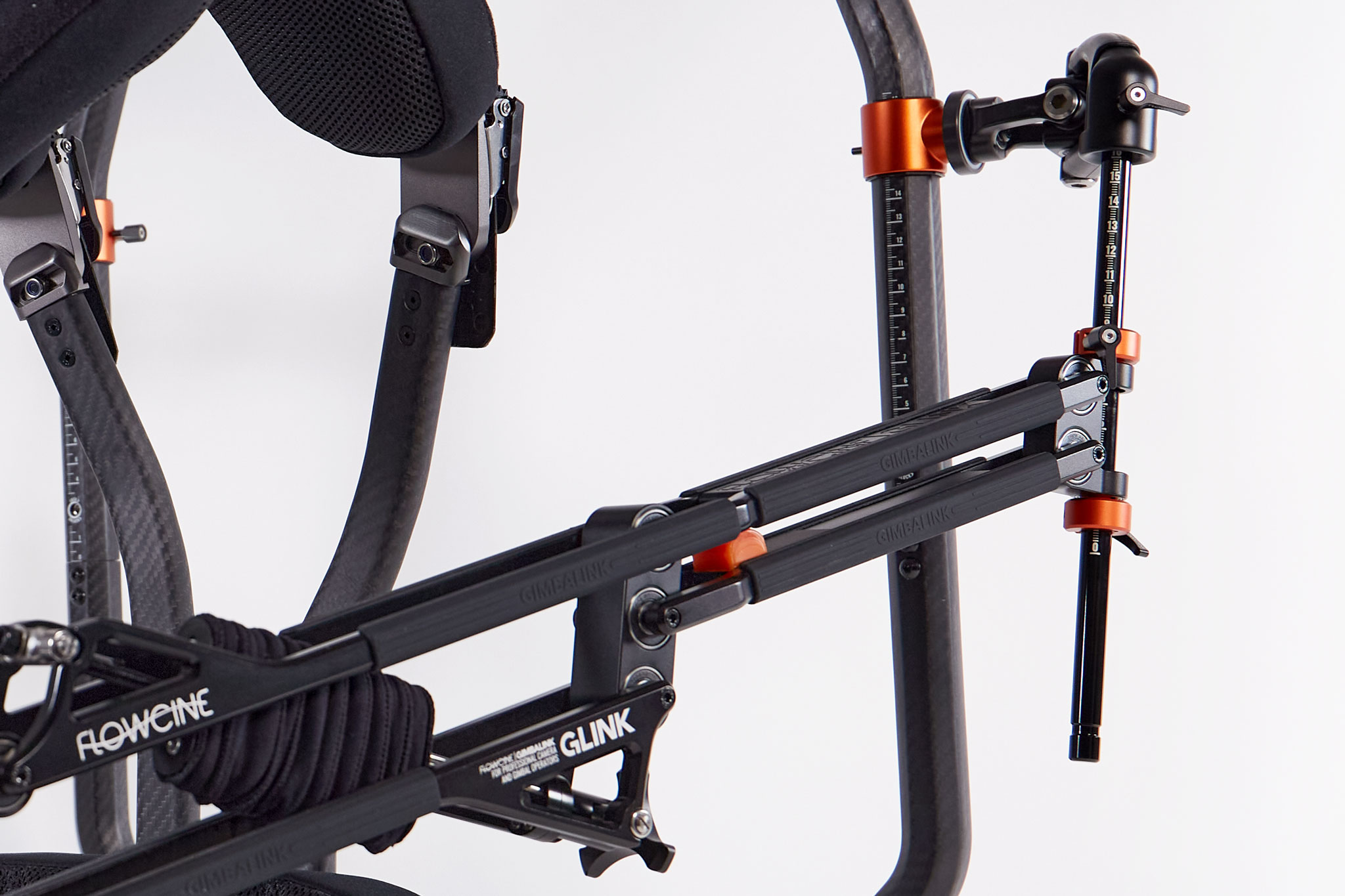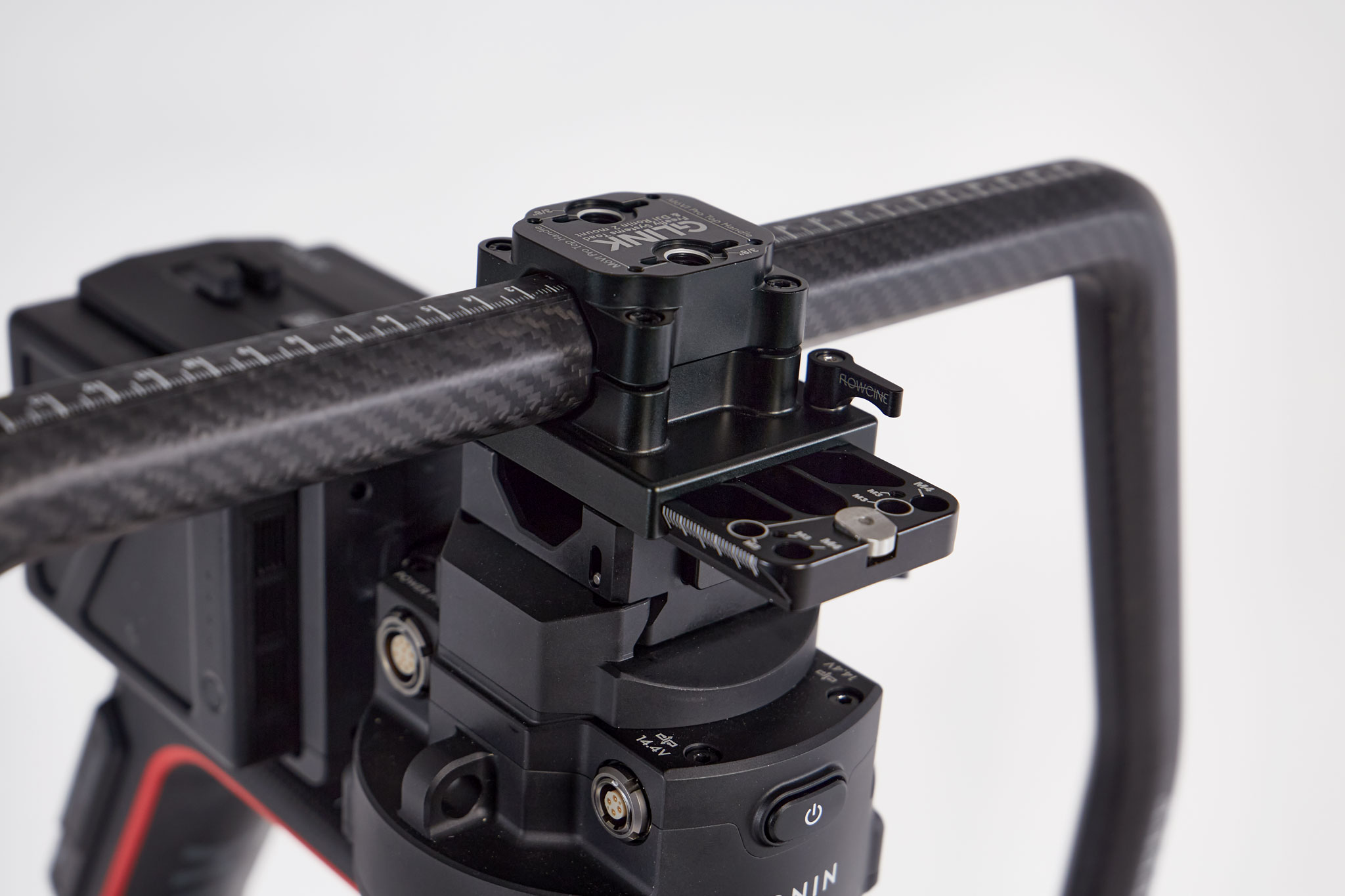 ADJUSTMENTS
The GLINK system can be fully adjusted to work with different body sizes. The shoulders and sides of the xSPINE have telescopic adjustments that can be set so they fit both large or small operators. And both front and back can be adjustable in height. All pads have extra CELL PE layers to be able to tweak stiffness and thickness of the padding.
The retraction brackets (fore and aft gimbal positioning) section can be adjusted up and down along the xSPINE dovetail for lower or higher shots. The adjustable socket blocks on the retraction brackets can also be telescopically extended in width to adjust clearance from the sides of your body according to your body size.
The socket blocks can be adjusted around tilt to adjust fore and aft position, allowing the gimbal/camera to stay in a given position from the operator's body.