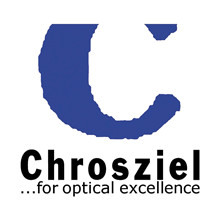 ---
In 1973, the film technician, Alfred Chrosziel, founded the company which is now one of the global market leaders in the broadcast and production industry. Professional camera equipment, developed and produced by Chrosziel, is "Made in Germany – Made in Bavaria" and is perfect for applications in broadcast, cine, DSLR and lens testing.
The range includes precision mechanical, optical and electronic accessories such as, e.g. Matteboxes and sunshades, filter holders, fluid-zoom drives and follow focus units as well as remote control systems and test equipment for checking film and video lenses. All products meet the highest quality standards to the present day.
Customers include, on the one hand, the users themselves, such as, e.g. camera operators and on the other hand, large cinematic and television companies, production companies as well as numerous dealers in the industry.
In 2005, Alfred Chrosziel decided to seek a buyer who would continue his life's work, Filmtechnik Chrosziel GmbH, as an independent company. In early 2006, the company was finally sold to Harm Abrahams and Jürgen Nussbaum.
Chrosziel products are available in more than 50 countries worldwide. Key markets are Central Europe, USA as well as Japan, Korea and China. Distribution is essentially via selective distributors, directly in the project business.
Now in 2016, with about 25 employees, the company remains one of the leading manufacturers of fine mechanical, optical and electronic products in the industry.
The company is based in Kirchheim near Munich.