IDX NP-9X - 96Wh Li-Ion NP-Style Battery with 2 x D-Tap Ports
Designed for audio equipment having an NP-1 battery mount, the NP-9X 96Wh Li-Ion NP-Style Battery from IDX has a relatively high capacity of 96Wh and offers two D-Tap outputs for powering accessories. One of the D-Tap ports is a D-Tap Advanced type, which also functions as a charging input for the optional IDX VL-DT1 D-Tap charger (according to IDX, this is the only charger supported by the D-Tap Advanced port).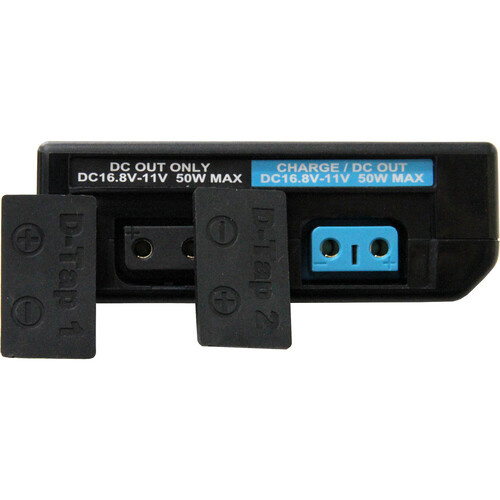 The NP-9X is IDX's follow-up to their popular NP-L7S NP-style battery and is compatible with all the same accessories, including the JL-2PLUS charger, sold separately.
14.4 to 16.8V NP-1 mount battery with 96Wh capacity
50W D-Tap ports
5-LED power indicator
Battery circuit protection against overcharge, overdischarge, overcurrent, and exposure to high temperatures.
a example with Charger