---
Mission Statement
eMotimo is a small, passionate, hands-on company, driven to create the highest-value camera products on the market. We enable photographers and cinematographer of all levels, to produce their visions and capture their moments in motion!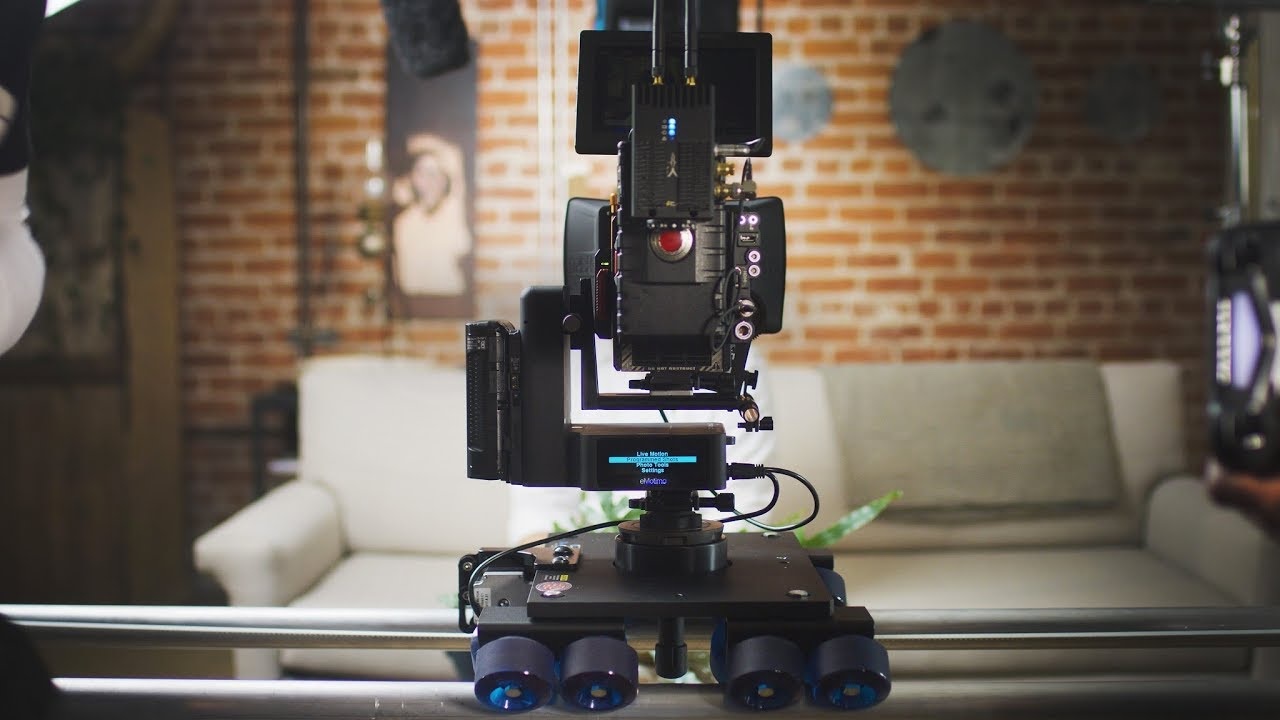 eMotimo spectrum ST - Schwenk- / Neigekopf für Filmkameras
eMotimo spectrum ST4 ist ein leistungsstarkes Werkzeug, um die Bewegung von Filmkameras über vier Achsen zu steuern. Der Schwenk-/Neigekopf besteht aus Aluminium und ist damit so widerstandsfähig, dass er im Studio wie auch in rauen Umgebungen eingesetzt werden kann. Die Oberflächen sind gestrahlt und schwarz eloxiert, um ein mattes, reflexionsfreies Finish zu erzielen. Für die Bewegungssteuerung kommt ein kabelloser Game-Controller oder Joystick zum Einsatz, der nicht nur die Bewegung über alle vier Achsen ermöglicht, sondern auch ein haptisches Feedback gibt.
Der Schwenk- / Neigekopf zeichnet sich durch eine besonders benutzerfreundliche Steuerung aus, die selbst feine Bewegungen zum Kinderspiel macht.
Simple Sync with eMotimo Spectrum ST4 and Timelapse+ The View