MYT WORKS, Inc. The one and only Camera Rover Dolly now with multiple radius options ...
... precise curved moves, and full 360 degrees shots.
Rover 360 Camera Dolly
The one and only Camera Rover Dolly now with multiple radius options, precise curved moves, and full 360 degrees shots. From DSLR to midsize film and video camera to fully loaded professional cine cameras, the Rover 360 is here to bring a whole new level of cinematic curved camera motion. With its unique interchangeable wheel system, it can be configured to handle a variety of professional camera settings for both indoor and outdoor shoots.
This cine camera rover dolly is designed to roll along with its assigned curved motion without unwanted play, wiggling, undesirable hesitation, or even the mildest off-track deviation from the operator's intended move. There is "no play" within any of the Rover 360 components to worry about as each part is designed to nest tightly with the other. There is no backlash either. The Rover 360 will begin or settle a camera move naturally, without rocking back and forth, allowing for a clean start and stop every time. The Rover 360 is a precise mechanical device intended to provide the operator with a tool that can give him or her the means to introduce a curved motion around a subject or object without a heavy, cumbersome, or time-consuming setup.
With the Rover 360, we want to take the question of "whether the dolly will move how we want it to move" out of the equation.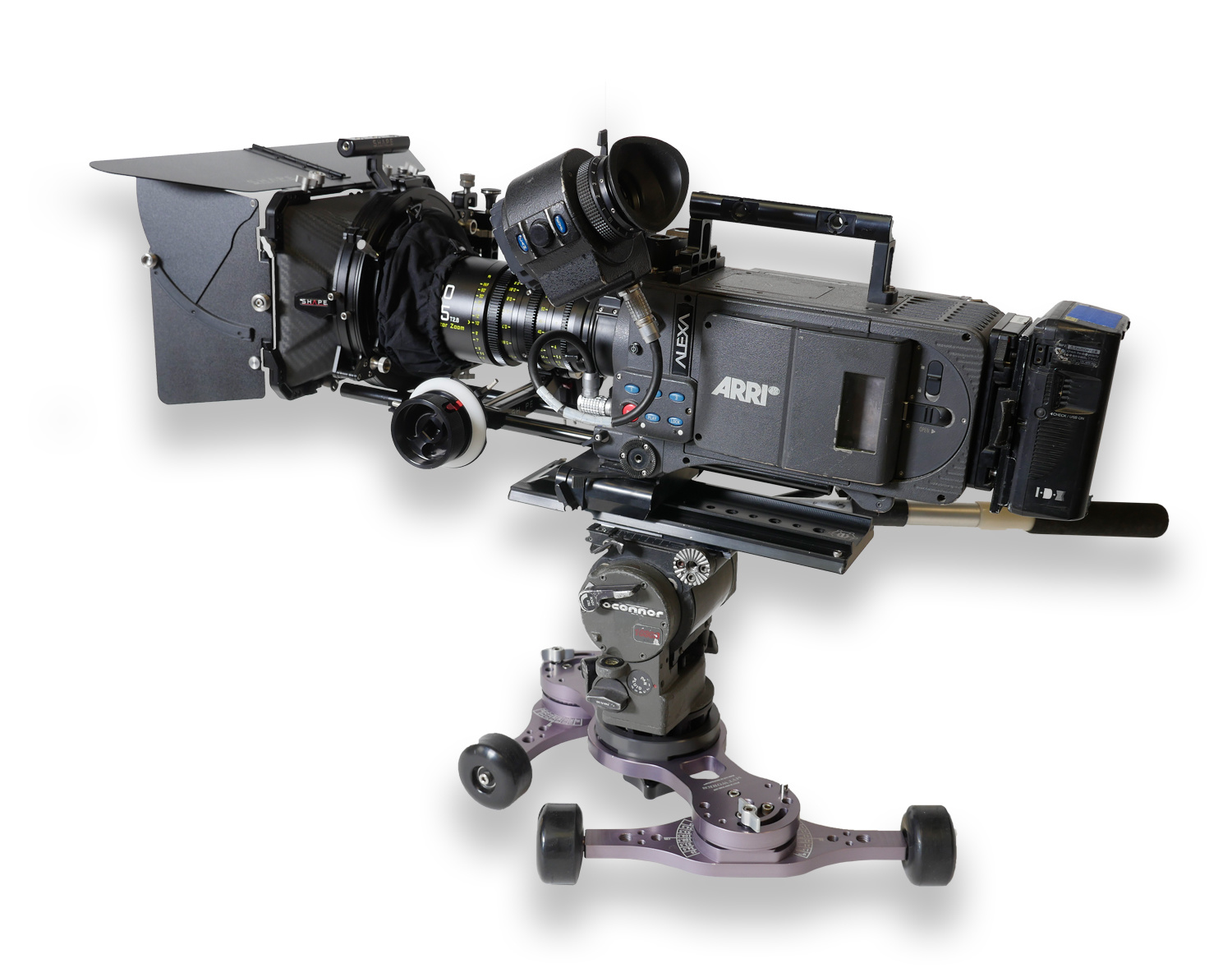 Sizes + Specs
Weight – 3.5 lbs / 1.6 kg
Wheel Diameter – 5″ / 127 mm
Load Capacity – 65 lbs . 29.5 kg
Release Lock
The release lock allows for a quick release of the radius position. By simply lifting the ring, the ball slides through the angles.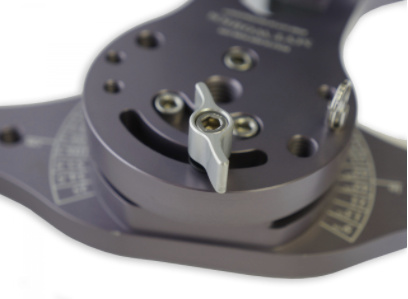 Mounting Options
A flat mount, 75 and 100 mm doughnuts can be mounted on the flush plate located on the carriage. An optional hi-hat adapter is available for 150 mm ant Michel mounting options. This adapter is mounted on the carriage and can be fitted with either the 150 mm or Mitchell mount. The standard height for the rods is 3 inches. They can be replaced with various sizes rods as well.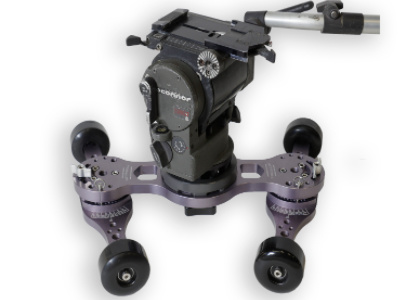 Locking Mechanism
Once the angle Is selected, the wing nuts can be tightened on both sides to secure both axles.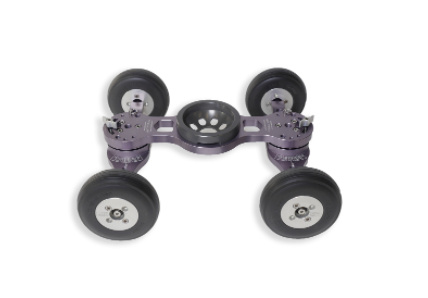 Wheelsets
Two wheelsets can be used with the Rover 360. They can be easily removed and replaced with either set.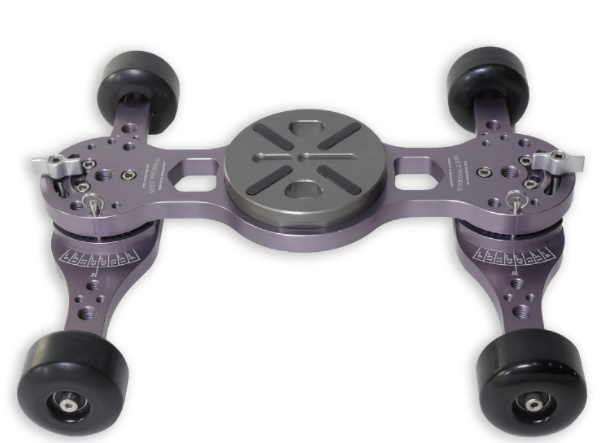 Markings
Optical distance from the center to the person or object is provided both in inches and centimeters. In a full circle motion, when the person or object is located at the center of the circle, the distance will remain the same, hence forgoing the need to adjust the focus.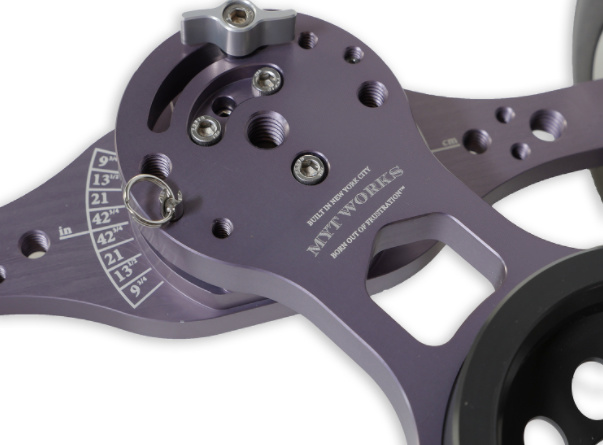 Radius
There are five angles of curved and/or circled camera motion available. Each Radius is defined in 15 degrees increment from 0 to 90 degrees.