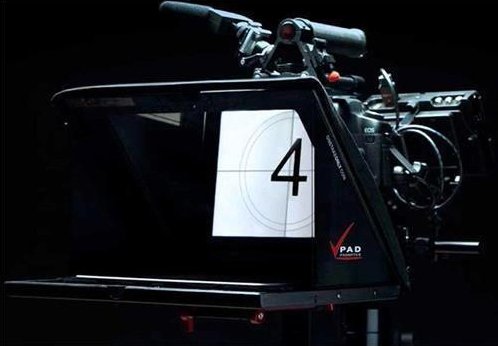 ---
Pad Prompter Ausführung fuer 15mm Rohre Leichtstütze / Pad Prompter (15mm rails Modell).
Einsetzbar für Ipad und ähnliche Anbieter. Zubehör wie abgebildet inkl. 15Mm Rohraufnahme.
Optional Teleprompter App.
PAD Prompter von OneTakeonly aus Kanada, sehr leichtes System, leichter wir schneller Aufbau ...
* exkl. MwSt. zzgl. Versandkosten
Onetakeonly 147002 overview. The Pad Prompter for 15mm Rigs, from Onetakeonly, is a compact tablet teleprompterdesigned to be attached to the front of your 15mm camera rig with included rods and rod adapters. It's meant to be used attached to your rig while your rig is mounted on a tripod.